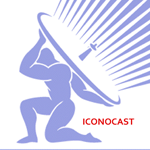 Ana de Armas plays Hollywood icon Marilyn Monroe in the Netflix drama "Blonde," directed by Andrew Dominik and based on the Joyce Carol Oates book.
Starring Ana de Armas as Marilyn Monroe, the bizarre Netflix biopic "Blonde" takes the Hollywood icon on a torturous journey that"s painful to watch.
Louise Fletcher won an Oscar as Jack Nicholson"s screen nemesis Nurse Ratched in 1975"s "Once Flew Over the Cuckoo"s Nest."
Brad Pitt obsessed over Japan"s high-tech smart toilets and asked that one be written into his assassin movie "Bullet Train" (out digitally Tuesday).
James Earl Jones has approved of Lucasfilm using artificial intelligence and archival recordings to replicate his Darth Vader voice going forward.