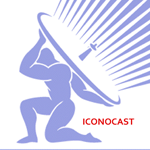 News Editor Kamyar Alexander Katiraie

News Search Engine Technology Kamyar Alexander Katiraie



Mandatory stay-at-home orders and business closuresA may not be moreA effective at controlling the spread of theA coronavirusA than less restrictive, voluntary measures, a new study found.
Professor Wendy Barclay, from Imperial College London, said: 'There are two different types of Brazilian variants. One of them has been detected [in the UK] and one of them has not.'
PAUL McKENNA: Stress lies, I believe, at the heart of so much modern malaise - it causes insomnia, makes us bad-tempered, and makes us feel disconnected from loved ones.
Abut 80% of Americans wear masks, up from about 50% in the spring, but the survey found small gatherings are more common as 200,000 COVID-19 cases are diagnosed a day.
Nearly 40 percent of hospitalized COVID-19 patients in Brazil died of the virus as the nation's health care system was inundated with coronavirus cases last year, a new study estimates.
Wearing a thicker fabric mask over a surgical one may act like a double-filter and improve the fit of face coverings, University of California, San Francisco, scientists advise.
In less than 24 hours, US scientists have reported three homegrown 'super-covid' variants - and experts say the world should brace for many more,
Everyone has heard about doctors and nurses catching Covid-19 but cleaners and porters have been worse affected.