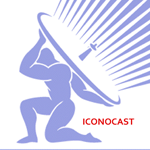 Witnessing India's Taj Mahal at sunrise is the only time at which you'll beat the crowds, while dawn offers by the far the best conditions to watch wildlife on safari in Africa.
The Mail on Sunday's Minty Clinch took a golf tour of the French capital, where she explored the Paris National course ahead of the Ryder Cup next year, and it's no easy playing field.
Hotels in Spanish resorts, such as the Costa Canaria in Gran Canaria (pictured), have stopped selling the packages through the British websites of holiday operators Thomson and Thomas Cook.
SPONSORED