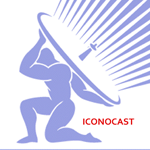 The 500 Hidden Secrets of New York offers a variety of tips for navigating the city. It has also revealed the best coffee, wine bars, steakhouses, and hipster hotspots, among others.
The Daily Mail's Jenny Coad says the new film starring Lily James will entice you to the charming island. She visited Guernsey and discovered that even on a steely day it was anything but gloomy.
Les Ranchisses is in southern France in the heart of a national park. The Daily Mail's Vince Graff and his thrill-seeking family visited the campsite and enjoyed sampling the local cuisine.
The Mail on Sunday's Will Hide rounds up ten of the best places to go to enjoy the great outdoors. These include a gourmetA trip to the Alps, a walk along the shores of Sardinia and a world famous trail.
It is top of the Henley & Partners a Kochenov Quality of Nationality Index, which ranks nationalities based on economic strength, human development, peace and stability.