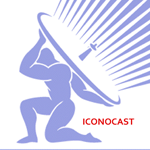 The Daily Mail's Inspector called into No 15 Great Pulteney, a new Georgian terrace hotel in Bath, where he found the decor throughoutA to be over-crammed with 'gimmicky clutter'.
The Daily Mail's Guy Adams found fun for all the family at Warwick Castle, next to the River Avon, where they stayed in the new medieval-style Knight's Village accommodation.
Marlon Brando's son says Pippa Middleton and husband James Matthews picked the perfect place to honeymoon. Miko Brando told DailyMail.com Tetiaroa Island is the 'most romantic place on earth.'
SA(c)bastien Montaz-Rosset took to the icy wilds of Iceland for a jog and decided to tackle a very steep iceberg he found there.
A combination of extreme heat - which is set top Athens at 86F (30C) - thunderstorms and rising pollen levels will trigger a sneezing frenzy, experts warn.
Simon Crewe was killed when the boat ride during the last day of a dream holiday on the isle of Kefalonia went tragically wrong. His partner Vicki Hewitt looked on in horror as Mr Crewe died.
The Thomson flight was due to fly from the Mexican resort of Cancun to London Gatwick on Tuesday afternoon. But it had to evacuated after a flier spotted the sinister network name.
British Airways cancels all flights leaving Londonas Heathrow and Gatwick airports as a global IT failure causes severe disruption for travelers.