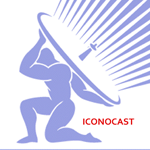 The league said it reached a confidentiality agreement that barred it, Mr. Kaepernick and Eric Reid from discussing the terms of the settlement.
The former star quarterback took on the hostile forces of a league and a president with dignity. A confidential agreement seems an unsatisfying conclusion.
The caddie, David Giral Ortiz, initially received $5,000 when Kuchar won $1.296 million at the Mayakoba Classic in November. A typical caddie fee would have been about $130,000, or 10 percent of the winnings.
Some teams sat tight this winter, but Washington aggressively signed players, topped by Patrick Corbin's $140 million deal. Now if only Bryce Harper decides to re-up.
Severino, who came to terms with the club just before an arbitration hearing, is the first of several young stars the Yankees will be negotiating with.
Nico Hischier scored the winner in overtime against the Wild. The Rangers got 31 saves from Alexandar Georgiev and two goals from Vladislav Namestnikov in a win over the Sabres.
As the World Cup arrives in Utah, Armin Auchentaller tries to spread the gospel of biathlon to the United States, which has never won an Olympic medal in the sport.
Justin Thomas and Adam Scott were tied for the lead at 10-under par in the second round of the PGA Touras Genesis Open on Friday when play was suspended at Riviera due to another day of heavy rain.