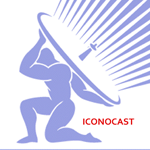 The hit movie reflects the world that one New York Times writer grew up in. But does it do so at the expense of South Asian women?
John Landis will chair the jury of the new VR competition.
'Rebel in the Rye' starring Nicholas Hoult and 'Professor Marston & the Wonder Women' with Rebecca Hall also launched trailers this week.
The actress, who has her first major film role in the '90s-set dramedy, talks about what inspires the movie's swimming-pool confession.
'Dunkirk' isn't the only win of the weekend as Universal's female-centric 'Girls Trip' breaks the R-rated comedy curse, opening to $30.4 million.
UNDERRATED
Pilou AsbA|k on aGame of Thronesa: With its reputation for loathsome villains well established, aGame of Thronesa is embracing a touch of camp this season with the help of this Danish actor, who portrays the conniving, frequently water-logged Euron Greyjoy. Best known in the U.S. as clean-cut...