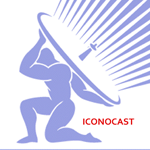 The tepid reaction to 'Pirates 5' and the star's involvement in Universal's Dark Universe follows a slew of films that were either ignored, derided or worse.
THR film critics ponder the competition, clashing over Todd Haynes and Russian contenders, heaping praise on Robert Pattinson, dissecting the Netflix-Cannes beef and more.
Heat Vision went on an early scouting mission to James Cameron's long-awaited attraction, which opens to the public Saturday.
'Closeness' and 'The Nothing Factory' also were given nods.
In her documentary, the legendary director travels across rural France with graffiti artist JR.
Two Netflix films played for the first time in competition at the Cannes Film Festival, sparking demand that all films in the festival have a theatrical release.
The fifth installment of Johnny Deppas piratical franchise took the lead in Fridayas box office, with the lifeguard comedy aBaywatcha coming in a distant second as the Memorial Day weekend kicked off.
aPirates of the Caribbean: Dead Men Tell No Talesa was No. 1 on Friday, pulling in an estimated...
One of the most talked-about films at this yearas Cannes Film Festival has been Sofia Coppolaas aBeguiled.a The positive reception to the film at Cannes has brought back memories of the 2006 edition of the festival, when Coppolaas aMarie Antoinettea was famously booed. But as Kenneth Turan wrote...
On Memorial Day, the American Cinematheque will present five World War II documentaries from the directors featured in Laurent Bouzereauas new documentary series Five Came Back (Netflix). Frank Capraas Oscar-winning Prelude to War (1942), a look at the threat of the Axis powers, screens at 3 p.m....