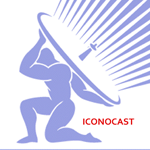 This debut feature from the British director Deborah Haywood follows a teenager and her mother as they struggle to fit in to a new town.
A documentary from Ian Bonhote explores the recurring motif of triumph over abuse in the fashion designer's world.
This documentary, an adaptation of the best-selling book by Andrew Solomon, deals with living with Down syndrome or autism, and other family matters.
A young man finds hidden files, and plenty of danger, on a laptop in this thriller that plays out on a computer screen.
Judy Craymer still remembers the first time she heard ABBA.
Although she professes to have been more of a fan of David Bowie and heavy rock as a teenager, the Swedish pop groupas melodies stuck with Craymer, and she sensed a visual connection in the music. aI always loved their videos a because...
aItas been a real bucket list year for me,a Andy Garcia says. aI got to work with Cher and Diane Keaton.a
The actor, 62, is currently co-starring in aMamma Mia! Here We Go Again,a the sequel to the 2008 musical film, which opened Friday. He plays an innkeeper named Fernando, who duets with Cher...
When British actor Damson Idris auditioned for the role of young street entrepreneur Franklin Saint in FXas aSnowfall,a a drama set during the infancy of the crack cocaine epidemic in 1980s South-Central Los Angeles, he was given more than lines to read. He was issued a challenge.
John Singleton,...