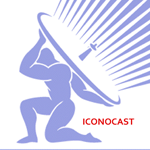 The effects-heavy trailer puts more emphasis on Mr. Depp's titular villain than a previous clip did.
Abrams Artists Agency, the boutique talent agency founded four decades ago by Harry Abrams, is changing hands in a management buyout by the firmas top executives.
The agency announced Tuesday that it has been purchased by the companyas longtime executives Robert Attermann and Brian Cho and their...
Like more than a few documentaries a even though it is unlike perhaps any documentary youave seen recently a aBisbee a17a features a dramatic reenactment. The events being depicted occurred July 12, 1917, at the height of a bitter labor dispute that pitted mining companies against their workers...
SERIES
Survivor The unscripted competition returns with a 90-minute season premiere hosted by Emmy-winner Jeff Probst. 8 p.m. CBS
Chicago Med Molly Bernard and Colby Lewis join the cast as medical students as this drama returns for a fourth season, launching a programming block of three Chicago-based...
The sight of Bill Cosby being led away in handcuffs following his sentencing for sexual assault on Tuesday shook me to the core. For a few moments I stopped breathing. Although this ending to the long and sad legal saga was inevitable, it was still overwhelming to actually see it play out on national...
Nick Jones, a former writer for Netflixas aGLOW,a says that he is aashameda of domestic violence allegations that resulted in him leaving the Emmy-nominated series.
In a statement issued Monday evening on Twitter, Jones broke his silence and admitted that during a atoxic relationshipa last year,...
aSchittas Creek,a a comedy about the Roses, a self-centered wealthy family that loses its money and finds itself a and also finds itself -- in an eccentric small town, came out of television and onto the stage of the Theatre at Ace Hotel on Sunday night.
The occasion was aSchittas Creek: Up Close...
Thereas a terror plot and New York City is the target in CBSas new hourlong drama aFBI.a Operatives from the agencyas Manhattan office are scrambling to figure out who blew up a South Bronx apartment building and recreation center, killing 27, before the culprit strikes again.
A young Middle Eastern...
If it is humorously true that cemeteries are a place that people are dying to get into, hospitals are a place we hope to get of out alive. (Hospitals a they should call them inhospitables, am I right?) Still, we like to watch them on TV.
Tuesday brings two programs about whatas wrong with hospitals...