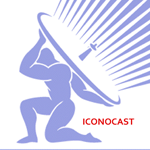 Mr. Lewis rose to fame as Dean Martin's comedy partner but went on to a major solo career with films like "The Bellboy" and "The Nutty Professor."
With "Logan Lucky," Steven Soderbergh set out to prove that studios are too stuck in their marketing ways. His experiment fizzled, but he vowed to try again.
In "Wolf Warrior 2," China's top-grossing movie yet, a red-tinged Rambo named Leng Feng takes on a swaggering American soldier of fortune.
Neither film, however, could stop domestic summer revenue from continuing to fall as Hollywood and theater owners endured the lowest-grossing weekend of the year to date.
Cheap scares and violent crime seemed to resonate with audiences this weekend, with action and horror films coming out on top of the domestic box office. Meanwhile, aLogan Lucky,a the return of vaunted film director Steven Soderbergh, had a relatively modest arrival.
Lionsgate's "The Hitman's Bodyguard"...
Hello! Iam Mark Olsen, and welcome to another edition of your regular field guide to a world of Only Good Movies.
Fall movie season is imminent, with a whole new crop of movies, and the decks are being cleared of any lingering releases that need to get out into the world. So this is yet another...
Walking through a driving blizzard last January, the actress Lois Smith took the arm of an agent and posed a directional question.
aSo is this where I should step?a Smith asked as her foot hovered above a treacherous curb in the old town of Park City, Utah, during the Sundance Film Festival. aIt...