How To Rejuvenate the eMarketing, Internet Marketing, and Branding of your new website
If your website is not performing the way it should, then perhaps the best thing to do is to take one or two steps back to the basics.
Most probably your website is now complete and you have posted it. Unfortunately, it's just sitting there. Not much traffic…not much of anything? Now that's too bad! We want to change that.
Hopefully we would like to create a great website and even go as far as help branding your website.
In most cases one step back starts with your content if there is any. Take a step back and start with the content. Make it better as much as you can. Write something grabbing. Write something everyone wants to read. Write something engaging. We all have something new and interesting to say. Whatever it is, just make it fun. Have you heard of that saying "It is not what you say; it is how you say it." It's so true in a website. Just make it flow, coherent, concise, clear, fun and charming. Make your ideas long, yet your sentences short.
Now, let's say you did your best and your web content is good. After reading the content, most people look for more information.
So, the next step is to make your important material and links findable, noticeable, and locatable. Now you are working on feel, and navigation of your website.
So the navigation is now good and your visitors can find what they are looking for. At this point most of us say something good about such a website; we admire the efforts behind such a nice website. That's the time most visitors notice colors and details.
Now, is there something really unique about your website that a visitor might get the phone and call his/her friends? Or is there something he/she might email his/her friends about? If there is, this website is on its way to Branding. Success is not too far! Rejuvenation is almost complete!
So far you have taken two or three steps back. You took care of content, you took care of navigation, and you made your site a bit colorful. You looked for those details. I bet with you, you are a lot happier with your website. Write something good about your website. Explain it to the world. Think of it as your baby. Be creative and make it shine. Publish your article everywhere you can. You will get the link popularity you deserve for all the hard work you did.
Branding Process:
What makes a visitor call and tell all his friends about your website? As we said, we want your website to be a successful brand. I remember the very first time I heard about Google, it was from a technical show; maybe it was CNET on TV. The reporter said a lot of good things about Google. I liked Google from the moment I tried it. I must have told at least 100 other people about Google. Google definitely had something new. Try being Innovative.
Eric von Hippel in his wonderful book called "The Sources of Innovation" summarizes the user as the best source of innovation. I totally agree. Basically, in one time or another, as a user, we have all been creative. People are creative in their Kitchen, or people are creative in their Garages or Shops. Make your site a bit innovative. Google changed things. Is your site provocative? Is your site a change agent? Make your site any of these:
Classic, active, bright, vibrant, visionary, changing, flowing, sassy, enticing, memorable, sophisticated, smart, cool, intriguing, stimulating, giving, creative, entertaining, trendy, fashionable, daring, sharing, inclusive, educational, honest, decent, innovative, intelligent, vital, dynamic, positive, provocative, concern, involved, compassionate, with integrity, challenging, radical, brave, balanced, free, energetic, colorful, generous, charismatic, and most important an expression of who you are.
Your website is what your customers need to perceive you. Just some of the qualities mentioned above are enough to make your website shine. If you have something a lot of people can benefit from, you are on your way to success and effective emarketing.
Innovative Hidden Brand Identity
In this website we discuss a new concept called "Hidden Brand Identity". We claim that no website or product really needs to have something revolutionary or as evolutionary as Google, Amazon or Yahoo. You just need to make whatever you have a bit more intelligent, aesthetic, sassy, cool, and then target it at a growing market. We would like to see that every website has a chance to be a brand. We totally believe in our new concept. Look at Absolut Vodka. Look at GAP clothing and look at Swatch Watch. They just changed their concept to cool, sassy and aesthetic, and then targeted their product at a very growing market, namely Yuppies.
You can do the same. There is always a formula for branding and you need to unlock it.
If you have followed some of our suggestions, in no time Search Engines will find you and you don't have to pay to be included. Do you think anyone at IBM or Microsoft ever worried about being found in Google or Yahoo?
Well, we need to do some things right though until we get there. But, don't lose your dream. Yes, you need to choose the right keywords that people choose to find your material starting with search engines. Go back to every page you have created, especially the home page. What are the important "words" you have in your content? These are your keywords. Do they have weight?
Well, if you don't have good keywords, change your content a bit to include some good keywords that people use to search for your website or material. Just look at each page and use only those keywords you find in that page for that particular page. Try to be creative and innovative with your keywords. Try some keywords that are narrower perhaps. Make sure your website designer will include these keywords at the top of your web page where they have to be mentioned.
We believe if you improve your content, choose the right keywords, and have more quality websites (such as CNET or ClickZ) point or link to your website, you will get a higher page ranking in almost every search engine. In the eyes of search engines, the more other quality websites point or link to your website, the more link popular is your website. By quality websites, we mean websites that have high ranking to begin with. We believe strongly in link popularity and sometimes it is the hardest to achieve. That is how website branding is achieved. Sometimes writing an article in another popular website (such as CNET or ClickZ) is a great way to get a link to your website and boost your link popularity. It's always a good thing to check to see who and how many other websites are pointing to you or your competition. If they are linking to your competition, you can ask them to link to your website too. Find out why they are linking to your competition and do the same to get a link.
Internet Marketing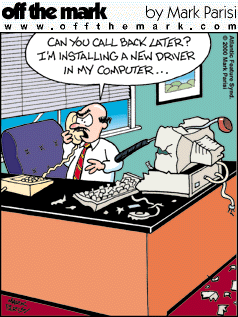 Before we cover Internet Marketing on this website, we strongly suggest you get to know our Branding Laws. We use our Branding Laws almost everywhere on this website. Getting to know them helps with many concepts.
When it comes to Internet Marketing, I like Amazon.com. Amazon started with Books and then extended its operations to almost anything. They did it methodically and slowly. I believe Amazon is using the first law by just repeating the success they had with selling books to almost any other item they sell.
Amazon also is using the fifth law of Branding. People buy from Amazon since other people have bought and the rationalization is done for them. When you buy a book from Amazon, they show you who and what others books have been bought with the book you are just about to order.
Also see Internet Marketing through logic and reason for persuasion