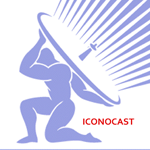 The superstar tenor brought richness and nuance to Puccini's "La Fanciulla del West," but his singing seemed underpowered.
In a long career on the cutting edge, Mr. Kosugi found music everywhere -- in bicycle parts, in crumpled paper, even in silence.
The music of the ancient world is largely lost, but recent findings and recreations of antique instruments can give a taste.
Scorpions to headline the Sunday of Bloodstock 2019 - joining Sabaton, Children of Bodom, Soilwork, and more.