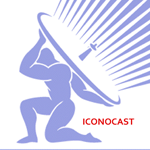 Foodies were left angry after their treats looked nothing like the packaging so took to Reddit to share the worst cases of false food promises on popular thread: Expectation V Reality.
FEMAIL Food&Drink scoured menus at McDonald's, Burger King, Subway, Nando's and Pizza Hut to find every meal deal combination that comes in at a saintly 500 calories or under.
If time is short in the kitchen having a few time-saving tricks up your sleeve can make all the difference. Recipe developer and naturopath Stephanie Hinton reveals her top kitchen hacks.
The Pelvic Floor Diet claims to improve your sex life and stop incontinence by strengthening vital muscles in that area. It advises eating foods that don't irritate your bladder and avoiding ones that do.
Following success in Italy, Wall's is set to release a vegan version of its classic iced treat, the Cornetto. The news has divided customers, with dairy-free fans delighted, while others are underwhelmed.
Which? research has revealed the devices that will live longest, and which will need fixing soon. it says that range cookers are least reliable as a quarter will suffer a fault in just two years.
BoozeBud has released the Valen-Tinnies Gift Box, which includes 16 hand-picked craft beers to please the special beer lover in your life. Styles include Pale Ales, Lagers, and IPAs.
The Tim Tam Margarita can be found at the El Camino Cantina restaurant this week. The $16 drink combines mint flavoured Tim Tams with a raspberry margarita.
Cookery experts from Good Housekeeping Institute have shared with FEMAIL Food&Drink the most common issues that bakers can face in the kitchen, including using the wrong sized tin.