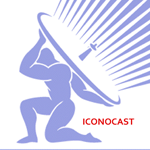 Nutritionist Abigail Montgomery has revealed calorie-saving like-for-like swaps, including a very easy KFC meal swap that still contains chicken and fries that can save as many as 660 calories.
You can request extra toppings at McDonald's for just 20p, fans have discovered. Extras include a second helping of sauce or more chocolate. It's only available at certain stores though.
Sure, you can get an excellent pizza at many places around town. But what do you do when you want to make your own? Weave compiled 15 of our favorite recipes, from a classic Margherita to roasted potato, even smoked salmon. We also include a simple dough recipe you can make from scratch.
If youare an oenophile with a love for imported wine, youad be forgiven for not paying heed to Chile. Despite a long and respected winemaking history, with traditions as old as those of North America a by which I mean the agricultural enclaves of Spanish missionaries, established in the 17th century...