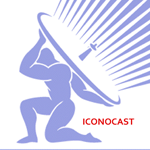 At the BET Awards, you can bet that the celebrities on the red carpet are going to serve up some major looks. The annual award show has been the source of epic fashion moments for celebs...

Well that was fast! Rob Dyrdek and wife Bryiana Noelle Flores are expecting their second child together, a girl, just nine months after they welcomed son Kodah. They posted on...

Friday's forecast in Ireland was rainy with a chance of LOL. An Irish weatherman has become a viral Internet star thanks to that beast, Mother Nature. Holding a flimsy yellow...

Awwww! Beyonce's little sister and fellow singer Solange turned 31 Saturday. While she spent it away from her family--in England, where she performed at the 2017 Glastonbury...

As three of her pregnant The Hills co-stars count down the final days until they become moms, Audrina Patridge celebrated her first child's first birthday. Her and husband Corey...

It's official! Erin Andrews married Jarret Stoll in a romantic ceremony in Montana while surrounded by close friends and family Saturday, his 35th birthday, her rep told People...

How do you upstage Brad Pitt...offstage? Easy, just as Bradley Cooper. The actor masterfully photobombed Pitt as he took a selfie with a fan, musician Chris Simmons, at the 2017...
The catwalk queen, 25, ditched her usual sky-scraper heels when she waded through the mud-filled site in a pair of wellies at Glastonbury in Somerset on Saturday.
Boris Becker is reportedly splitting from his wife Lilly - a move which could potentially add to his financial woes.
The Just Hold On singer admitted that his doting mother - who died in December after quietly battling leukaemia - was the first person he confided in when he had sex for the first time.
Tallia Storm stayed true to her sartorial flair once again on Saturday at the star-studded Jersey Style Awards 2107 in Trinity, Jersey.
Two days after the friend of a late "Toy Story" writer revealed a previously untold and devastating story about Andy's dad, another Pixar writer lashed out on Twitter calling it "utterly" false.
Let's back up. This week, YouTuber Jonathan Carlin of Super Carlin Brothers published his video interview with Mike Mozart, a toy designer who was friends with Joe Ranft, the Pixar head writer who co-wrote "Toy Story."
According to Carlin's interview, which went viral this week, Mozart said Ranft had revealed to him why Andy's dad was suspiciously absent from the film over lunch. Mozart told HuffPost that he had met Ranft through his work in toy design. Their conversation about Andy's backstory took place over a decade ago, he said, before Ranft died in 2005.
Andrew Stanton, who was on the writing staff with Ranft for the first two "Toy Story" films, debunked the alleged backstory on Twitter Saturday with a simple hashtag that claimed, "#Iwasthere."
Ranft's story, as Mozart recalled to Carlin, goes like this: Andy's father is also named Andy. He was the original owner of the Woody doll. As a kid, Andy Sr. was poor, bullied and a huge fan of the TV show "Woody's Roundup." He was also the only kid in the world who had Woody, which he received after writing a letter to a cereal company, because the doll was the sole prototype of a marketing gimmick that had been cut short after Woody's TV show was cancelled. (This theory would explain why Woody was considered so rare in the sequel.)
Then, Andy Sr. contracted polio and nearly all of his toys a except for Woody, Slinky and Mr. Potato Head a were burned as a result. He eventually recovered from the disease, grew up, got married and had a son who he named after himself. Later in life, Andy Sr. was diagnosed with a fatal case of post-polio syndrome. On his deathbed, Andy Sr. asked his son to retrieve a chest from the attic. By the time Andy Jr. returned with the chest, his father had already died.
Andy Jr. opened the chest with a key left to him by his father after the funeral. Inside was Mr. Potato Head, Slink and, of course, Woody.
The video of Mozart and Carlin went viral and eventually caught the attention of Stanton.
Stanton on Saturday refuted Mozart's claim that Ranft had a secret backstory by tweeting a link to a news article about Mozart's interview and calling it, "Complete and utter fake news." However, Stanton's tweet did not specify what was fake about the interview and representatives for Stanton and Pixar did not immediately return HuffPost's request for clarification.
Mozart, for his part, stands by the retelling of his conversation with Ranft.
"It's not a theory," Mozart told HuffPost. "The story is as told to me by Joe Ranft about 12 to 14 years ago over lunch."
Mozart said that Ranft was so animated and passionate when detailing Andy's dad's life that he believed the Pixar writer had created the storyline, at least in his head, for a good deal of time.
When asked if he was upset by Stanton's tweet, Mozart said no, adding that Stanton "never said [Ranft's story for Andy's dad] was a lie."
And while Ranft is unfortunately unable to back up Mozart's claim, one thing is certain: That backstory for Andy is truly heartbreaking.
Watch Carlin's full video with Mozart below.
-- This feed and its contents are the property of The Huffington Post, and use is subject to our terms. It may be used for personal consumption, but may not be distributed on a website.