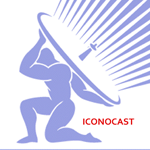 Using mirrors, sculptural casts and even vegetables that mimic the shape of limbs, the artist creates confusing, weird, distorted imagery of the body now on view in L.A.
Cindy Bernard's delicate watercolors at the Richard Telles gallery look at a most humble subject and the idea of "making do."
Surreal yet tender paintings of ambiguously gendered 19th century people were inspired by the artist's son's transition from female to male,
Love isn't always black and white, and photographer Andre Wagner shows the range of the emotion through his gray-scale images.
Decades ago, Jose Fuster set out to transform a Havana fishing neighborhood into a work of art. Despite Cuba's political and economic turmoil, his work now spans from residents' homes to a giant chess park. Step inside in 360 degrees.
Brad Pitt swaggers onto the screen as a big-gun general -- any similarities to a living person are purely intentional. And six filmmakers tackle patriotism.
Mr. Johnson, the author of "Jesus' Son," peopled his novels, stories and poems with drifters, addicts, inmates and spies.
Friends and family attend the funeral of the Soundgarden singer at an LA cemetery.
After decades illustrating for huge household names, Paul Leith is now doing what he loves best.
Pop star Ariana Grande is to return to Manchester for a benefit gig in aid of the terror victims.