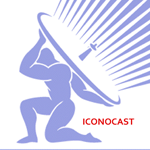 Paul Hollywood says he became "the most hated man" in the UK after deciding to stay on the show.
He will be joined by Dua Lipa and Rita Ora on the show hosted by Fearne Cotton and Reggie Yates.
How an Instagram beauty blogger with more than 75 thousand followers became the first man to star in a LaOreal make-up ad.
Annie Lennox and Dave Stewart recall going "on the run" and working with a field of cows for a video.