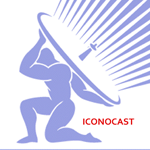 Tim Bergling, who worked with pop stars like Madonna and Coldplay under the stage name Avicii, was found dead in Muscat, Oman.
The musician's close associates, who were fiercely protective of him, said they had no inkling of his painkiller addiction until just before he died of an overdose in 2016.
A tartan kilt, fishing rod and dragon pendant were among items auctioned recently by the poet's daughter, Frieda Hughes.
Antonio Banderas, enough said. Meet Cuba's new president. Say hello again to Janelle Monae. And give a listen to a our new podcast, "Caliphate."
The first novel by the CNN anchor is about a new congressman with secrets, and it includes a parade of high-profile political cameos.
"The Letdown" puts a comedic spin on motherhood stories. And "Indivisible" follows three undocumented immigrants at the heart of a national debate.
A director brought blockbuster exhibitions of Picasso, Matisse and Cezanne -- along with a steady hand -- to a Museum of Modern Art that doubled its size.
The 48-year-old actress did same-sex love scenes for her new movie, "Disobedience," but that's not what's about to shake and stir her marriage to Daniel Craig, a.k.a. James Bond.
She pleaded not guilty to recruiting women for sexual exploitation in a purported self-help group.
The US indie singer has been provoking big emotions as she tours her new album, Historian.
Rachel Weisz, Ariana Grande and Conchita Wurst were among the stars in the headlines this week.