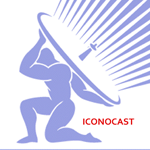 iPalpiti Orchestral Ensemble of International Laureates Works by Schubert and Mahler. Soka Performing Arts Center, 1 University Dr., Aliso Viejo. Sun., 2 p.m. $29-$39. (949) 480-4278.
SummerFest 17 Piano Trio CA(c)leste performs works by Beethoven, Mozart, et al., in this Music Guild presentation....
Capsule reviews are by Philip Brandes (P.B.) and David C. Nichols (D.C.N.)
Openings
Becoming Human Celebrity therapist and playwright Dr. Nicki J. Monti explores her difficult relationship with her mother in this new dark comedy. McCadden Place Theatre, 1157 N. McCadden Place, L.A. Sun., next...
FLAX France Los Angeles Exchange explores the concepts of community and identity in a work featuring dozens of amateur and professional dancers. Grand Park, 200 N. Grand Ave., L.A. Thu., 7:30 p.m. Free. www.flaxfoundation.org.
BalletNow Dancers from American Ballet Theatre, New York City Ballet,...
The hit movie reflects the world that one New York Times writer grew up in. But does it do so at the expense of South Asian women?
Kyra Sedgwick makes her directorial debut with her husband, Kevin Bacon, and their daughter, Sosie. And Michael Phelps races (sort of) a great white on Shark Week.
Thor, Black Panther, Captain Marvel and Ant-Man sent fans into meltdown.
The star says he's not quitting because it's "the coolest part in any universe".
The former Great British Bake Off presenters will host a four-episode run of the classic game show.
Presenters Clare Balding, Victoria Derbyshire and Emily Maitlis sign an open letter, saying "act now".
Windows were smashed overnight and fire extinguishers were used to soak furniture and fittings.
Winners and losers from Generation Games gone by share their memories ahead of the show's comeback.