Search News
How inspections and verification would work
FaceglA3ria owners say 100,000 have signed up for site that bans content offensive to Christians
Imagine if Greece's capital controls were imposed in America
Here's a look back at the life of the Tibetan Buddhist leader as he celebrates his 80th birthday
"Itas definitely true that we didnat know exactly the answer to the question we were being asked ... so we voted with our hearts"
Officials unveil 'The Holy Seat'
Massive crowds gather for Pope Francis' first big event of his three-nation South American tour
He was the countryas top negotiator in aid talks with creditors
More than 50 civilians were also wounded in the strike in a suburb north of Aden
aI shall wear the creditorsa loathing with pridea
French luxury tycoon FranASSois Pinault personally handed over four 2,000-year old solid gold birds of prey heads to Chinese embassy in Paris
Philip Womack admires an entertaining novel about an artist trapped in her own mind
Alesha Dixon has been accused of singing in an American accent at the Grand Prix. Why do British singers end up sounding like they're from the States?
The octogenarian author of Alfie and Dogger is the first ever winner of the Book Trust Lifetime Achievement Award
Simon Rattle showed great passion in bringing Jonathan Dove's deft children's opera to life, says Ivan Hewett
British Grand Prix fans on Twitter were bewildered by the BGT judge singing 'Gad' Save The Queen
The Blur frontman played a marathon five-hour set - and was eventually removed by security
It is hoped that circulation of the weekly music magazine will rise from 15,000 to 300,000
Joseph Cornell led an apparently humdrum existence, but his collections of junkshop ephemera betray a remarkable interior life, says Alastair Sooke
Rupert Christiansen applauds Fiona Shaw's nuanced, magnificently performed staging of this difficult Britten opera
Despite basing her show around heartbreak, BjAPrk was clearly having fun, says Rob Hughes
Perched on a guitar-bedecked throne, the Foo Fighters' frontman kicked off the band's North American tour
Sets from Van Morrison, Terence Blanchard, Theo Croker made for a vibrant mix in the Sussex Downs, says Martin Chilton
The story shifted from a political one to a musical one in unmissable style, as Ismene Brown reports
X-Factor auditions cancelled as family pays tribute to a 'special and kind lady'
The acting is top-notch but the drama veers into inadvertent parody, says Patrick Smith
More News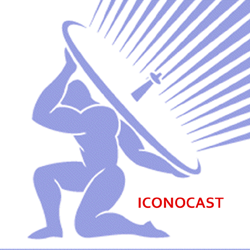 World -Health -Sports -Science & Technology -Travel - Entertainment - Food
Books - Music - Arts - Business & Money-Fashion & Style - Movies - Weather
Health, Science, Technology, Arts, Culture, and Entertainment News
Old Index ; My Ancestry
Call 424-333-1123 for more information.