Search News
North Korea, which is officially atheist, had long seen the tower as religious propaganda
The Russian intelligence jet reportedly entered NATO airspace on Tuesday
Better Ebola testing in West Africa would save lives and could help bring an end to the outbreak
Russia denies it has a submarine in the area but the search continues
Experts point to strong national health systems and proper contact tracing
(WASHINGTON) -- The Pentagon is confirming that Islamic State group militants were able to seize one of the 28 bundles of weapons and medical supplies dropped to Kurdish forces on Monday. Army Col. Steve Warren, a Pentagon spokesman, says that two of the bundles went astray. One was destroyed by the U.S. The other fell...
A soldier was reportedly shot while guarding the War Memorial
(OTTAWA, Ontario) -- Police and witnesses say a gunman has shot a Canadian soldier standing guard at the National War Memorial in Ottawa. Witnesses also said the gunman entered Parliament and shots rang out. Royal Canadian Mounted Police warned people in downtown Ottawa to stay away from windows and rooftops. The shooting, which happened shortly...
ISIS posts videos apparently showing U.S. air drops and airstrikes that failed
Jeffrey Fowle returns after a half a year in captivity
Sir Nicholas Serota, director of Tate galleries, has been named the most powerful person in the world of art
'Long-lost' episodes showing the beginning of Python's catchphrases discovered
Nicole Vassell reviews the new legal drama that's storming the States
Anita Singh was impressed by Grayson Perry's interviewing skills
Philip Davies MP said he was "ambushed" by Jon Snow during a tour of the Channel Four newsroom and harangued for five minutes over his political views
In Episode 3 of The Apprentice, Anita Singh felt the format was looking tired
Wilko Johnson, Sam Smith and Pink Floyd all picked up awards at the London ceremony
The Dr Feelgood guitarist had a 3kg tumour removed from his pancreas
The latest Banksy is defaced within 24 hours of being created - but should we care?
Grayson Perry's new show offers a portrait of Britain both comic and profound, says Alastair Smart
Wednesday's 'The Apprentice' sees this season's hopefuls attempt to design their own scented candles. But can you tell the stink from the drink?
A new play at the Tricycle Theatre is full of insight but not quite spooky enough, says Laura Barnett
Recorded earlier this month, Michael Hogan found the special edition of Loose Women a fitting tribute to a national treasure
Glyndebourne's eerily appropriate setting ensures Britten's opera makes a fresh impact, says John Allison
Filling the stage 12 years since they last played together, the group's back catalogue still sparkles with a timeless, organic warmth says Bernadette McNulty
As a final series of Peep Show is announced, Andrew Pettie imagines the final episode
Psychologist Walter Mischel, inventor of the famous marshmallow test, explores the limits of self-control
From New York to Paris, opera has much to teach us about the Middle East, says Rupert Christiansen
The best-worst life advice from Peep Show's Mark and Jeremy
More News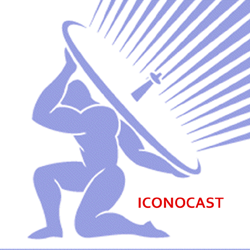 World -Health -Sports -Science & Technology -Travel - Entertainment - Food
Books - Music - Arts - Business & Money-Fashion & Style - Movies - Weather
Health, Science, Technology, Arts, Culture, and Entertainment News
Old Index
Call 424-333-1123 for more information.