Search News
Mexican President Enrique Pena Nieto has unveiled a sweeping plan to overhaul the way the nation conducts local law enforcement, in the face of public anger over police corruption. The reform, which requires the approval of the country's legislators, would centralize much of the nation's police units and provide for more uniform training. Much of...
Michael Brown's parents testified before the committee
France would join Sweden, the United Kingdom, Ireland and Spain
The device can diagnose the deadly virus six times faster than methods currently used in West Africa
Bombs have also been found near a mosque in another city
The Ebola virus can persist in semen for longer than in blood or other body fluids
David Cameron hopes his proposals will reverse the increase in migrants from European countries
The "Sex and the City" star is set to appear in the United Arab Emirates promoting her shoe line's international debut
Arab citizens of Israel make up 20% of the population
The refugees say they are being treated like animals at an Australian-run detention center in Papua New Guinea
The Force Awakens trailer puts Rupert Hawksley to sleep
As the new Star Wars trailer launches, we bring you the latest news, rumours and fan reaction
Our guide to the must-see films of the year so far
The final five will be singing two songs on Saturday, chosen by the public and a selection of pop music artists
Olly Richards stood in line to see 88 seconds of The Force Awakens. How was it?
Frozen fans rejoice: Disney hit is to get a feature-length sequel, star Idina Menzel says
Frozen fans rejoice: Disney hit is to get a feature-length sequel, star Idina Menzel says
Catch-up TV: our guide to the best TV programmes available on demand
Gerard Fieret's erotic portraits now sell for thousands of dollars. So how did he end up dying in poverty?
This PellA(c)as held great transparency, says John Allison
Mikhail Baryshnikov, former dancer and Sex and the City star, has turned his hand to photography
The Transformers and Nymphomaniac star alleges he was raped during his Los Angeles performance art show, #IAMSORRY
Love him or loathe him, you had to admire Tony Benn, says Chris Mullin
It's Star Wars trailer day, and while the internet waits for news of JJ Abrams' take on the Jedi, fake trailers are out in Force. Here are some of the best
More News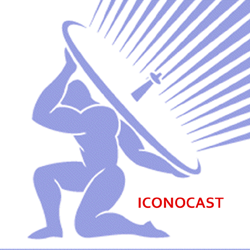 World -Health -Sports -Science & Technology -Travel - Entertainment - Food
Books - Music - Arts - Business & Money-Fashion & Style - Movies - Weather
Health, Science, Technology, Arts, Culture, and Entertainment News
Old Index ; My Ancestry
Call 424-333-1123 for more information.