Search News
Where seismic activity meets poverty, you have disaster waiting to happen
Even with survivors still being pulled from the rubble, geopolitical ramifications loom large
An impoverished country is struggling to cope
President Joko aJokowia Widodo has rejected clemency appeals
This first ever British show dedicated to Charles I's Forgotten Painter deserves credit for shining a light on him, says Alastair Smart
Stephen Hawking answers One Direction query with a multiple universe theory about Zayn Malik
The Magic Whip, Blur's first new album in 12 years, is released today. But what did the critics make of it?
The unconventional life of John Craske, a Norfolk artist who suffered from 'mental stupors', entrances Helen Brown
Poldark's tragic ending caused a meltdown among many viewers. Did you maintain decorum, or fall into an ocean of tears? SPOILERS AHEAD
German movie theatres refuse to show Avengers: Age of Ultron after row with Disney over rental fees
Jon Snow got tough in this week's episode; and a new star joined. CONTAINS SPOILERS
Asif Kapadia's film, Amy, is 'misleading' and 'unbalanced', the singer's family said in a statement
The X Factor runner up seemed bound for Butlins but now he's a pop star. Julia Llewellyn Smith speaks to Olly Murs
A rare chemistry between the leads and strong scripts kept Gerard O'Donovan hooked
You wouldn't think dramas about Tudor England and dragon-populated fantasy had much in common. Think again, says Serena Davies
More News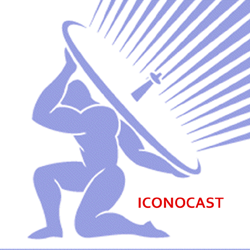 World -Health -Sports -Science & Technology -Travel - Entertainment - Food
Books - Music - Arts - Business & Money-Fashion & Style - Movies - Weather
Health, Science, Technology, Arts, Culture, and Entertainment News
Old Index ; My Ancestry
Call 424-333-1123 for more information.