Search News
A primary witness in the high-profile murder case gave testimony to a Philippine Senate hearing today
Lower-income groups have a huge stake in democracy protests currently rocking the city
Hard-liners in Malaysia insist he ashould be stoned to deatha because dogs are considered unclean
The Canadian capital has been shaken by the unprecedented attack at the National War Memorial, and yet is already showing its resilience
Monitors say that dozens of civilians have also been killed by the aerial onslaught
"I love China,a he clarifies
The attorney general believes they are aprobable masterminds" in the case
This exhibition at the Royal Academy is a revelation, says Richard Dorment
Osuna in Spain boosted as show brings work to locals
Five shark murals painted by street artist for charity are stolen from pop-up gallery in Islington
DA Mishani has created an engaging everyman in his Israeli detective Avraham Avraham, says Jake Kerridge
Watch: The homeware store has referenced Stanley Kubrick in an advert
Wednesday's 'The Apprentice' sees this season's hopefuls attempt to design their own scented candles. But can you tell the stink from the drink?
We select the ten most memorable moments from the award-winning sitcom, Miranda
Open thread: Was Lord Sugar right to fire the unlucky candidates?
Ahead of a major new show, the pioneering Japanese artist reflects on her life, work and moving to New York
Maypole dancing was once considered as scandalous as twerking, historian Lucy Worsley says
Ahead of the UK premiere of season eight, we look back at the best moments from The Big Bang Theory
Have you been using any of these words this year?
More News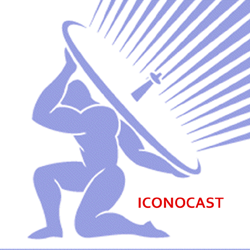 World -Health -Sports -Science & Technology -Travel - Entertainment - Food
Books - Music - Arts - Business & Money-Fashion & Style - Movies - Weather
Health, Science, Technology, Arts, Culture, and Entertainment News
Old Index
Call 424-333-1123 for more information.