Search News
Ruling comes after the lead prosecutor died in suspicious circumstances last month
Voters look to Modi's government for far-reaching reforms
Avijit Roy had received several threats from Islamic fundamentalists over his secular writing
aIn a country like Brazil, with so many beautiful guys, it must be really hard to keep straight!a
Judge Amanda Woodcock said athe defendant had no compassion"
"All the families will feel closure and relief once there's a bullet between his eyes"
Protesters clashed with police, throwing stones and setting cars on fire
Joan Armatrading is on her last major world tour and in this Q&A talks about four decades in music, including her most memorably difficult concert
Michael Kerr meets the Irish writer Dervla Murphy, whose new book could mark the end of her travels
Denis Villeneuve will direct the follow-up to Ridley Scott's 1982 cult hit
John Steinbeck was born on February 27, 1902. Here's 10 things you might not know about his classic The Grapes of Wrath
All the best films on release in cinemas this week plus our reviews of the movies to look out for
Ridley Scott's Blade Runner: The Final Cut, which stars Harrison Ford, is a masterpiece of dystopian science fiction on film and will be back in cinemas in 2015
Beneath wild performances and infectious tunes, Merrill Garbus's band tUnE-yArDs is tackling serious subjects. Rob Hughes meets her
A fortnight on a Russian icebreaker is the subject of Kathleen Winter's latest book
The first episode of House of Cards was a slow one
The author on her great-aunt, modern feminism and spending her childhood summers at Charleston
The Second Best Exotic Marigold Hotel actress on pushing the boundaries in her early career, and why spending money on television does not always guarantee quality
Everything you need to be ready for House of Cards series 3
More News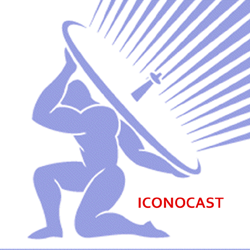 World -Health -Sports -Science & Technology -Travel - Entertainment - Food
Books - Music - Arts - Business & Money-Fashion & Style - Movies - Weather
Health, Science, Technology, Arts, Culture, and Entertainment News
Old Index ; My Ancestry
Call 424-333-1123 for more information.