Search News
'I have seen nothing like the suffering Iam witnessing now,' she writes in the New York
Times
Kremlin declined to mention Kim Jong-Un by name, leaving some ambiguity as to whether the reclusive leader himself might attend
Alexis Tsipras had halted an agreed privatization and raised minimum wages
These adrenaline seekers are not afraid of heights
ISIS asked for the release of bomber in return for Japanese hostage
It was not immediately clear when or where he died
Israel fires dozen of shells into Lebanon after its vehicles were attacked
The case brought attention to Australia's controversial immigration policy
Syrians are paying $4,000 to $8,000 just to get to Italy by cargo ships
Following a slew of public scandals and broken campaign promises, Indonesia's "new hope" is hemorrhaging support
This is a bold retelling of a history-shaping episode from India's past, says Laura Barnett
A new website lets you convert your Twitter history into hilarious and often nonsensical poetry. Claire Cohen tests it out, using the Twitter handles of some of our favourite women...
Beneath We Are Pirates' playful exterior lies a poignant story about teenage disaffection, finds Elena Seymenliyska
Award-winning Sally Gardner's The Door That Led to Where is an enjoyable and vivid time-travelling mystery thriller set in London
Disney wants Guardians of the Galaxy star Chris Pratt for their Indiana Jones reboot
Kazuo Ishiguro will talk about first novel in a decade and there will be a Magna Carta event with Stephen Fry
The reboot's cast includes Bridesmaids stars Kristen Wiig and Melissa McCarthy
Placido Domingo revives Allen's production of Puccini's Gianni Schicchi for new Los Angeles season
Not content with running Goodwood, the Earl of March tells Jonathan Glancey about his two new photography shows
Films on TV: our guide on the best films on TV
A lingerie shop built for BBC's The Casual Vacancy raises eyebrows in a Cotswold village as visitors complain the J K Rowling story makes it look like Soho
Gillian Reynolds reviews the week in radio, including Anne Frank's Trees: Keeping the Memory Alive (Radio 4)
More News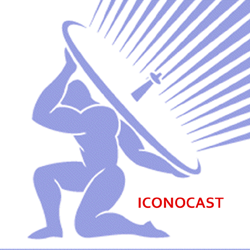 World -Health -Sports -Science & Technology -Travel - Entertainment - Food
Books - Music - Arts - Business & Money-Fashion & Style - Movies - Weather
Health, Science, Technology, Arts, Culture, and Entertainment News
Old Index ; My Ancestry
Call 424-333-1123 for more information.