Search News
(RAMALLAH, West Bank) -- A Palestinian-American teenager was killed during clashes with the Israeli military on Friday amid heightened tensions in Jerusalem and the West Bank. A relative identified the teen as 14-year-old Orwah Hammad and said he was born in New Orleans and came to the West Bank at age six. Hammad's cousin Moath...
Two-year-old girl from Guinea tested positive on Oct. 23, died the next day
Five new experimental vaccines are expected to undergo testing
Friends and colleagues have high praise for Dr. Craig Spencer as he begins a fight for his life
Britain's monarch dabbled in social media on Friday by sending her very first tweet. It is a pleasure to open the Information Age exhibition today at the @ScienceMuseum and I hope people will enjoy visiting. Elizabeth R. -- BritishMonarchy (@BritishMonarchy) October 24, 2014 While opening the Information Age exhibit at London's Science Museum, the Queen,...
(OTTAWA, Ontario) -- He seemed lost, "did not fit in," had drug problems, and went more than five years without seeing his mother. In recent weeks, he had been living at a homeless shelter and had talked about wanting to go to Libya -- or Syria -- but became agitated when he couldn't get a...
Incredibly, right-wing groups in South Korea have a problem with families of Sewol victims continuing to mourn their loved ones
The 67-year-old's conviction has been slammed by human rights groups as "politically motivated"
Residents say the kidnappings come a day after a truce between the militants and the Nigerian government
Activists say the death of Jennifer Laude highlights the vulnerable position of trans people in the Philippines
The heroes of this action hero drama are deeply dull, says Ed Power
We present an exclusive extract, taken from a chapter in which Mr Brand debunks the most egregious myths. By Michael Deacon
This imaginative tale of Deep South dancers marks rising star Ivan Blackstock as a man to watch, says Sarah Crompton
Laura Poitras, the director of Citizenfour, tells the Telegraph how the whistle-blower entrusted her with revealing to the world his secrets about American government mass surveillance
This is exactly what you would expect from Jake & Dinos Chapman, says Mark Hudson
From the Telegraph's astrologer Catherine Tennant.
The protagonist of Nick Hornby's latest novel, Funny Girl, is a beauty queen turned sitcom star. Is she his best character yet?
Sister Cristina Scuccia's rendition of Madonna's 1984 hit receives singer's blessing on Twitter and Instagram
Helen Brown on the dark comedy and heart-rending sadness of John Cleese's early life
The author of the forthcoming Funny Girl on his screenplays, his literary column and a project to encourage children to write
The top TV series currently available
GamerGate has led to violent harassment of women, including the actress Felicia Day. The Telegraph explains why.
This collaborative release should be reserved for masochistic listeners only, says Neil McCormick
As Taylor Swift releases a pop album called 1989, she is facing the same criticism for leaving country music that Dolly Parton experienced in the Seventies
Frank Gehry reveals the inspiration behind his latest architectural masterpiece
More News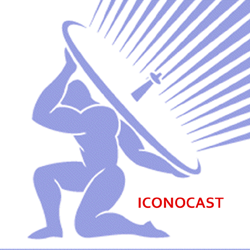 World -Health -Sports -Science & Technology -Travel - Entertainment - Food
Books - Music - Arts - Business & Money-Fashion & Style - Movies - Weather
Health, Science, Technology, Arts, Culture, and Entertainment News
Old Index
Call 424-333-1123 for more information.