Search News

News Delivered By Google Feed Proxy
Hong Kong has been embroiled in protests this week
As Britain's Conservative Party holds its last party conference ahead of May's general elections, the Euroskeptic message looks like a winning one
(SACRAMENTO, Calif.) -- Gov. Jerry Brown has signed legislation imposing the nation's first statewide ban on single-use plastic bags. Brown on Tuesday signed the bill by Democratic state Sen. Alex Padilla of Los Angeles. Plastic bags will be phased out of large grocery stores starting next year and convenience stores and pharmacies in 2016. The...
(BEIT LAHIYA, Gaza Strip) -- A trio of scrawny lions was brought into Israel from Gaza on Tuesday en route to a better life at a wildlife sanctuary in Jordan after their zoo was damaged in the recent Israel-Hamas war. The three, a pair of males and a pregnant female, were sedated at Al-Bisan zoo...
Wednesday marks the 65th anniversary of the founding of the People's Republic of China
From eating ice cream in the senate to kissing Tony Bennett, each photograph will give you an intriguing experience, as TIME shares the most outrageous images from September 2014
Update: Sept. 30, 11:37 a.m. ET MoreU.S. Adviser: Afghanistan to Sign Troop Deal TuesdayNew Afghan President Sworn In After Disputed VoteWalmart: Morgan Partially to Blame for Crash Injuries NBC NewsMichael Phelps Busted on DUI Charge NBC NewsWhy Was Murdered Arkansas Real Estate Agent Targeted? NBC News(KABUL, Afghanistan) -- Afghanistan and the United States signed a...
In this unprecedented Ebola outbreak, measuring and predicting the virus' true impact is nearly impossible
Peaceful Occupy protests are showing the Chinese government that Hong Kong is no insolent child that needs protecting from itself
Police say the raids came after an eight-month investigation that began with a tip from the FBI
The first contemporary art exhibition in the rooms and gardens of Blenheim Palace impresses Florence Waters
Led Zeppelin guitarist finally admits he's unlikely to play again with Robert Plant
From Hollywood to Birmingham - the Peaky Blinders star talks to Craig McLean
As Lena Dunham's book is published, which Girls character do you most identify with?
This small but satisfying show reveals Armstrong Jones' establishment swagger and an audacity to unsettle his subjects
Horrible Histories criticised for inaccuracy after showing fictional Florence Nightingale racially discriminate against black nurse Mary Seacole, BBC Trust finds
Of the three acts on show at Jazz In The Round, Partisans were the stand-out, says Ivan Hewett
Open thread: Are these the 30 greatest film quotes from films made after 2000? Have your say
The National Trust are giving tours of Ern? Goldfinger's Balfron Tower
Billy Connolly still holds the audience in his thrall despite his ill health, says Dominic Cavendish
The Reeves Studio, Lewes, has been running since 1855
Art fans are flocking to Folkestone in Kent after a new Banksy work appeared
The final part of Cilla hinted at the singer's core of steel, says Ben Lawrence
Clare Balding was on top form at the Wigtown Book Festival, says ClA!udia Monteiro
In association with AbeBooks.co.uk, Tim Martin begins a new series on the A to Z of forgotten books. This week, he recalls The Vodi, John Braine's story of a young Yorkshireman elbowing his way into the middle classes.
Everything you need to know to guarantee yourself a trip to Worthy Farm next summer
On the 59th anniversary of James Dean's death, Patrick Smith explores his legacy
Jonathan Rendall reconstructs the day when a group of boxing trainers earmarked a pre-teenage Mike Tyson as the future heavyweight champion of the world
More News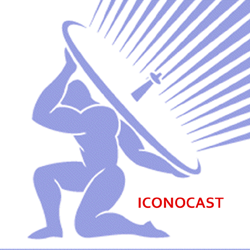 World -Health -Sports -Science & Technology -Travel - Entertainment - Food
Books - Music - Arts - Business & Money-Fashion & Style - Movies - Weather
Health, Science, Technology, Arts, Culture, and Entertainment News
Old Index
Call 442-666-9040 for more information.