Search News
Two photographs have been released of Princess Charlotte at six months old. They were shot by Kate at the family's Norfolk home and are a thank you to the British public and media.
Poppy Delevingne threw the mother of all adonat-you-know-who-I-ama tantrums when she was refused entry to the VIP area at the British Fashion Awards in London last week.
Robert Lewis Dear, 57, reportedly made statements to law enforcement officers including ano more baby partsa in reference to Planned Parenthood after Friday's shooting.
JEFF POWELL RINGSIDE IN DUSSELDORF: Tyson Fury was crowned the new heavyweight champion of the world as he ended Wladimir Klitschko's nine-year reign with a slick points win in Dusseldorf.
WARNING: GRAPHIC CONTENT. The strike hit the town of Ariha, north-west Syria,A on Sunday - the latest in a series of raids which Russia has carried out in Syria since the end of September.
Pop singer Adele's new easy-on-the-eye bodyguard Peter Van der Veen has caused a dangerous spike in heartbeats across social media for his arresting good looks.
A Palestinian man has been shot dead at an entrance to the Old City of Jerusalem after he stabbed an Israeli border guard in the neck this morning.
More than 250,000 people attended the ceremony in India in 1911 a which proclaimed the royals emperor and empress of the country a to pay their respects to the English king and queen.
Though the luxurious Sandals Whitehouse resort is a sight to be seen, there's one quirky bar and eatery that every tourist simply must visit while in Jamaica, says MAX WOOLDRIDGE.
For our first holiday as a family of four, my husband Alex and I plumped for Sardinia, writes Channel 4's LAURA HAMILTON. They soon found Forte Village to be the ultimate kid-friendly destination.
The devastating terror attacks in Paris have left France and other European countries's tourism industry struggling as businesses expect a difficult time over the Christmas period.
An elephant trainer with a history of cruelty to animals showed up to The Donald's campaign event in Florida with an actual pachyderm. The elephant appeared at rally, thanks to handler Frank Murray.
Attorney General Loretta Lynch said the attack in Colorado Springs was a violation of women's right to healthcare as Planned Parenthood said the assault was 'politically motivated'.
Police say a suspected burglar died after becoming stuck in the chimney of a California home Saturday afternoon when the unsuspecting homeowner lit a fire.
Manchester's Tyson Fury was triumphant over Wladimir Klitschko in DA1/4sseldorf last night. Cheering on the boxers were their other halves Paris Fury, 25, and actress Hayden Panettiere, 26.
Lt Col Oleg Peshkov was killed on Tuesday by Syrian rebels after abandoning his Sukhoi SU-24 fighter jet, which was shot out the sky by Turkish F16 pilots.
Innovations in drone technology in Australia have given rise to the spectacular movement of birds-eye snaps that capture familiar environments from a whole new perspective.
Andres Arias, 16, was shot four times on Thanksgiving Day, in the parking lot of his home in Chamblee, Georgia. His sister claimed her stepfather - who remains at large - shot the teen.
Icelandic strongman Hafthor Bjornsson,A who plays Gregor 'The Mountain' Clegane (right) on Game of Thrones broke his own record for a keg throw on Saturday.
Robert Dear, 57, who allegedly burst into the Planned Parenthood in Colorado Springs on Friday and opened fire was once a happily married family man and avid artist.
Donald Trump appeared to backtrack somewhat on his claim that he saw 'thousands' of Muslims in New Jersey cheering on 9/11 while at a rally in Sarasota, Florida.
Republican presidential candidate Dr Ben Carson said refugees from war-torn Syria have no 'great desire' to leave the Middle East and called for a political solution so they can go back home.
Michael A. Jones of Piper, Kansas, has been charged with assault and child abuse, while police try and identify remains found at his home. Police fear he killed his son.
The latest trial results showed that special contact lenses designed to reshape the eye's curvature could be used like 'braces' to slow the development of short sightedness in children.
Participants dressed as the Krampus creature walk the streets in search of delinquent children during a Krampus run on November 28, 2015 in Salzburg, Austria.
To celebrate the release of Marvel's Ant-Man film, tourists can now experience London's most famous sights from the perspective of a tiny ant - just centimetres from the ground.
Eygyptologists believe they may have found the final resting place of the lost Queen Nefertiti, the supposed stepmother of boy-king Tutankhaumun behind a false wall in King Tut's burial chamber.
Chrissy Teigen tweeted her support for Planned Parenthood and didn't back down when she was criticized for the move on social media.
This is the sixth mass grave, rigged with explosives, to have been discovered in or near the northern Iraqi town of Sinjar, since it was recaptured from ISIS on November 13.
Syrian families who have fled their war-torn country for Australia have revealed photos of the once idyllic lifestyle they were forced to leave behind by the brutal advance of Islamic State.
Supporters waved Tricolore flags before kick-off against rivals Troyes at the Parc de Princes stadium on Saturday evening, two weeks after terror attacks rocked the city and left 130 dead.
Carol 'Chubby' Montello (second right), 78, died in Chubby's Luncheonette in Hopewell, New Jersey, on October 11, three years after the diner she spent 36 years running closed to the public.
Crowds of thousands in Sarasota, Florida, came after a particularly controversial week for Trump, who was widely criticized for making fun of a reporter's disability during a previous speech.
Eagle-eyed viewers have been pointing out continuity flaws in the blockbuster, which cost a whopping APS200million to make.
A porn actor has been accused of rape on Twitter by his ex-girlfriend. Bryan Sevilla, who goes by the stage name James Deen, was accused of rape by his ex-girlfriend Stoya, who is also a porn actress.
When Alfred Packer arrived back in Los Pinos, Colorado without his five friends in April 1874, people wondered how the civil war veteran looked so remarkably well fed for a man who survived eating frozen rosebuds.
British author Giles Whittell, who wrote a book with the same title, has started legal proceedings against Spielbergas production company Dreamworks II, and Twentieth Century Fox.
Andy Pebbles, a BBC One DJ at the peak of his career, recorded a legendary interview with Yoko Ono and Lennon just two days before he was shot dead in New York City by a crazed fan.
Christmas has finally arrived in the German capital. Just this week, Berlin's famed Christmas markets - such as those at Alexanderplatz and Berliner Weihnachtszeit - opened to the public.
Stunning photographs, captured by travel blogger Mike McCaffrey, show orphaned baby elephants playing in the mud and volcanic dirt in an effort to cool off in the African heat in Umani Springs, Kenya.
The world's top poker player, Phil Ivey, was denied his winnings at Mayfair club Crockfords. It said he cheated, but he's been granted permission to appeal with 'a real prospect of success'.
The JFK-bound plane landed at Heathrow Airport, where a cabin crew member captured a photograph of the extent of theA damageA to theA Boeing 767-300 and uploaded it to Twitter.
Two F-16 fighter jets helped to kick off the 2015 Iron Bowl with a spectacular fly over. But it is very difficult to see the huge planes in Auburn University's photo!
Is there anything you can't experience, learn or do on a cruise? From the sublime to the seemingly ridiculous, SARAH LUCAS explores all that's on offer aboard the mega-ships in the upcoming year.
Garrett Swasey, 44, was one of three victims to be shot dead at a Planned Parenthood in Colorado Springs on Friday. In 1992, Swasey won a national championship in the junior ranks of ice dancing.
Youssif Zaghwani Omar, 53, was arrested in Columbia, Missouri on Wednesday for allegedly dragging a 14-year-old relative out of her school because she wasn't wearing a hijab.
The slightly clearer still images will be presented to a grand jury that will decide if patrolman Timothy LoehmannA or his field training officer should be charged.
President Barack Obama and his daughters Malia and Sasha visited Upshur Street Books in Washington's Petworth neighborhood Saturday.
He has been dubbed the most contented person on the planet. But for geneticist-turned-Buddhist monk MATTHIEU RICARD, the secret to true happiness goes deeper than worldly success.
The Mount Horeb Primary Center in Mt. Horeb, Wisconsin cancelled a planned reading of a children's book about a transgender girl after a group threatened to sue.
Thousands have donned white clothes, carried their white table and chairs, prepped their food and waited for the last moment until the secret location was revealed, the Sydney Opera House.
Terri Roberts (pictured), the mother of Charlie Roberts - who opened fire on a classroom of Amish schoolgirls in 2006 - takes care of one of her son's victims who was left severely brain damaged.
Sales at retail stores on Black Friday fell to $10.4 billion this year, down from $11.6 billion in 2014, according to preliminary figures from research firm ShopperTrak.
Suspect Johnny Max Mount, 45, was a Biloxi firefighter for ten years but was badly hurt in a 2002 traffic accident, his former boss said. He is accused of killing Julia Brightwell, 52, of Biloxi, Mississippi.
Star Wars: The Force Awakens opens on December 17. The seventh episode in the series picks up the action 30 years after the end of 1983as Return Of The Jedi.
Louis Psihoyos' new film, Racing Extinction, airing December 2 on Discovery, explores the man-made causes of what biologists call the sixth mass extinction.
The post New Documentary Racing Extinction Explores How Humanity Is Killing the World appeared first on WIRED.
The real day of shopping is here.
The post Cyber Monday 2015: The Best Deals You Can Get appeared first on WIRED.
Getting all those diplomats, negotiators, and journalists to the Paris climate talks will add about 22 seconds of carbon dioxide to the global yearly total.
The post The Paris Climate Talks Will Emit 300,000 Tons of CO2, by Our Math. Hope It's Worth It appeared first on WIRED.
In the past five years, Tinybop has establishing a mini, kids-focused media empire around apps so strange and beautiful that even adults like to play them.
The post Tinybop Dials Up the Weird to Craft Stellar Kids Apps appeared first on WIRED.
Looking to give somebody close to you a new TV for the holidays? We've got 10 killer picks that'll delight the TV-loving beneficiary in your life.
The post 10 Truly Awesome TVs for Every Budget appeared first on WIRED.
More News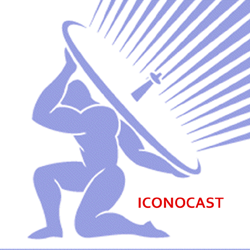 World -Health -Sports -Science & Technology -Travel - Entertainment - Food
Books - Music - Arts - Business & Money-Fashion & Style - Movies - Weather
Health, Science, Technology, Arts, Culture, and Entertainment News
Old Index ; My Ancestry
Call 424-333-1123 for more information.